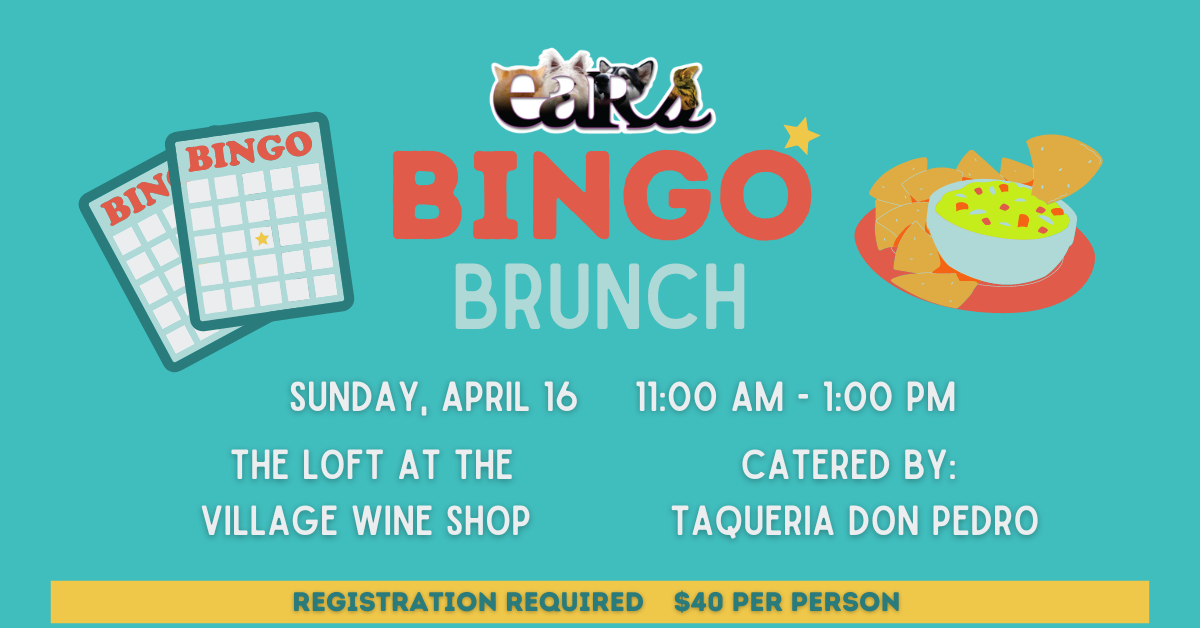 EARS Bingo Brunch
BINGO BRUNCH
– $40 per person. Includes breakfast buffet, juice from Heartland Health Food, drink tickets for 2 Don Pedro margaritas, & ten games of BINGO with funny, unexpected prizes!!
– More games & raffles throughout the event.
– Must register as seating will be limited. Send registration details (name, phone number of each attendee) & fee via Venmo, or text (919) 271-5848 to make an alternate arrangement for registration.