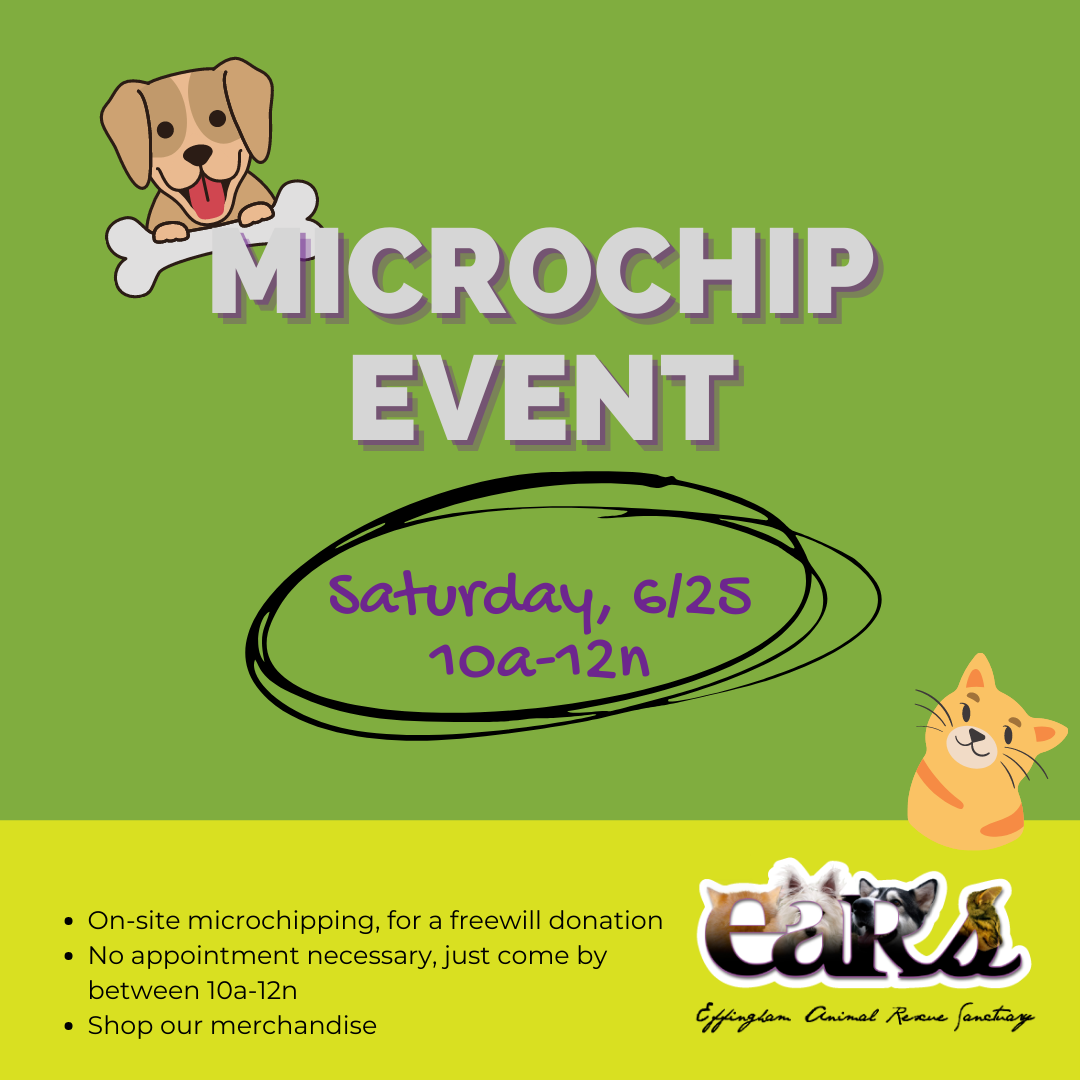 Microchip Event
Be sure you can be reunited with your pet if the unexpected happens & you get separated. E.A.R.S. Microchip Days provide microchipping for your pets so that your pet can be identified and returned to you after being lost.
Microchip your dog or cat
Shop our store
Freewill donations only
No appointment necessary. Just stop by between 10a-12p.